Mercedes C63 AMG in for detail, paint correction and OptiCoat protection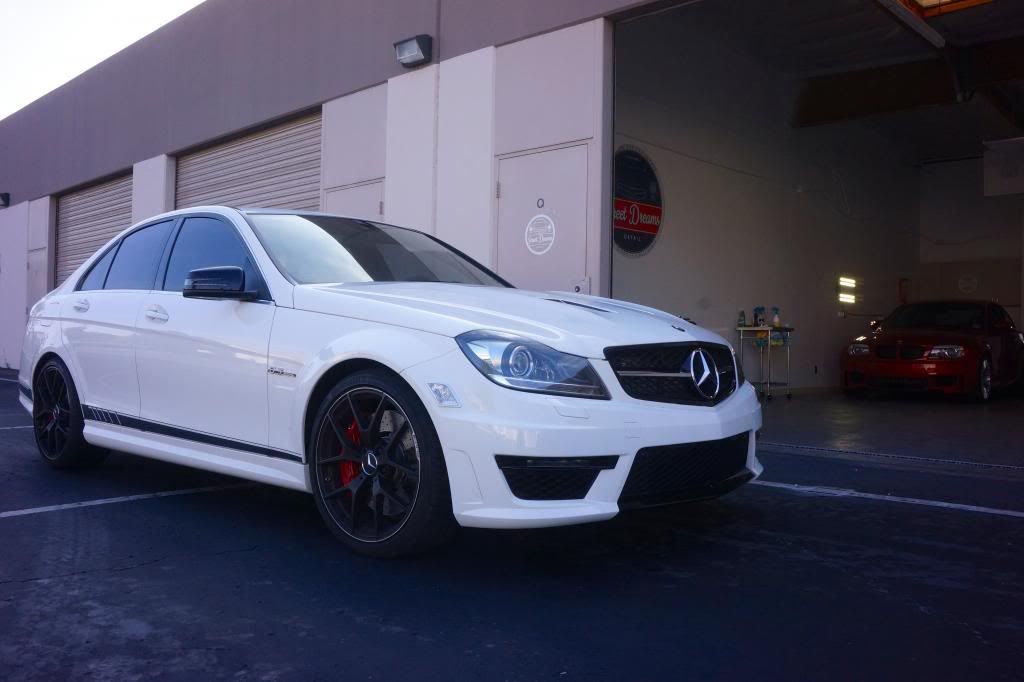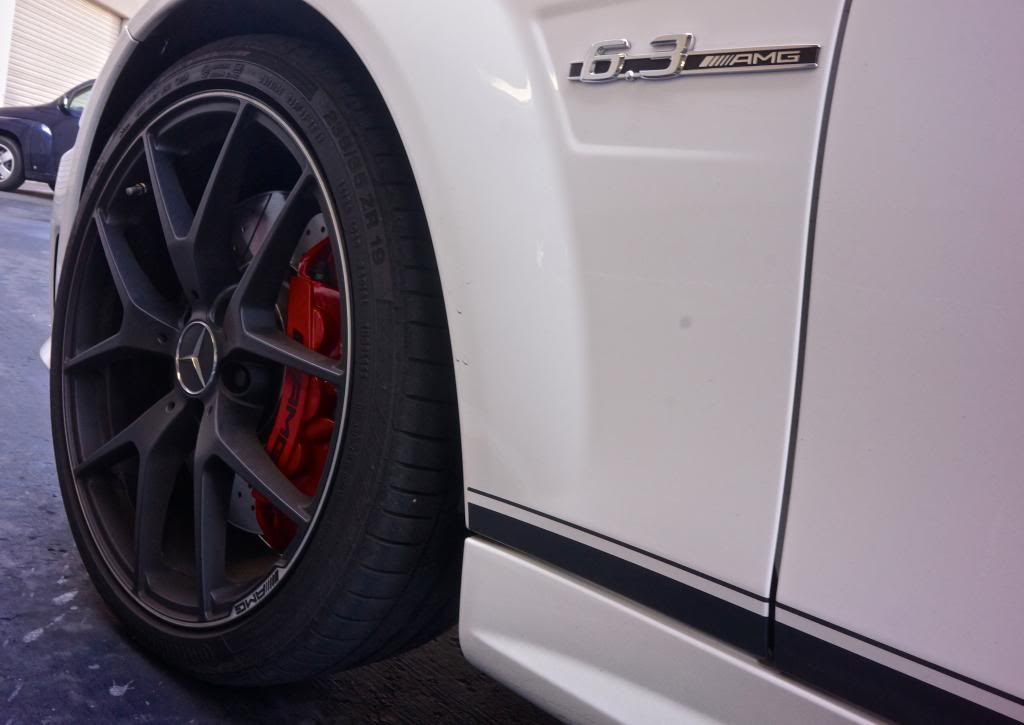 Sonax on the wheels, tires cleaned and degreased, wheel wells treated and de-tarred
Minimal protection on the paint, quick blast with pressure washer as a pre rinse before using Iron Out to remove contaminants.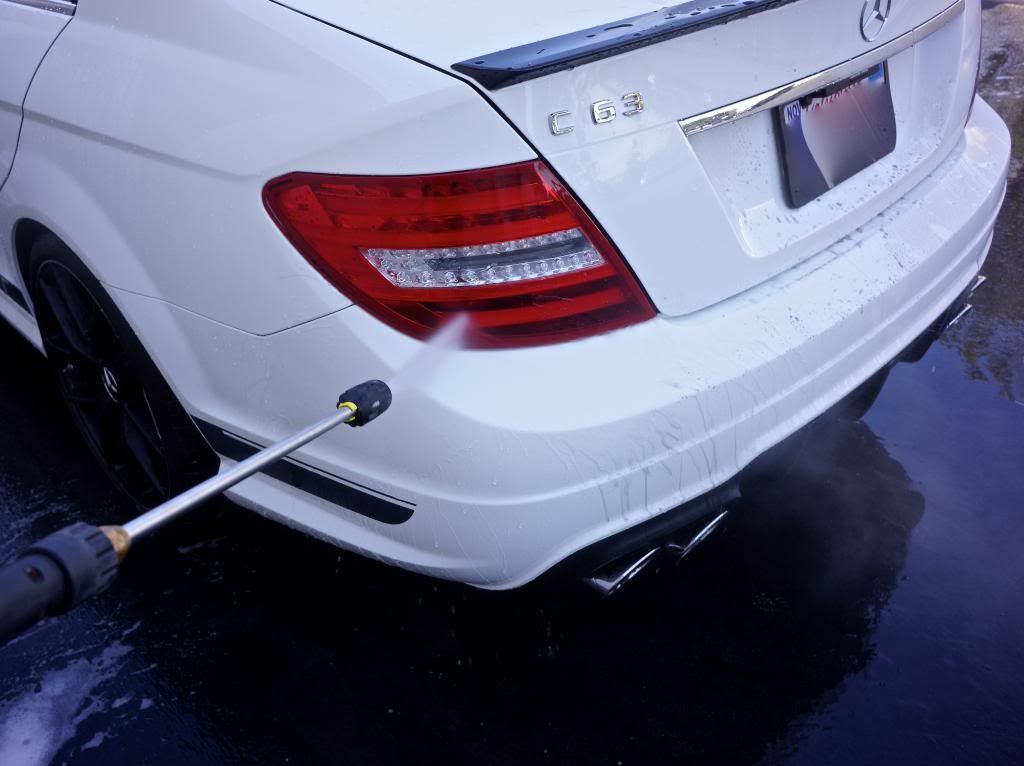 This is Iron Out decontaminating the finish, turning all ferrous particles embeded in the finish red, not so bad on the doors here..
Before claying heavy contaminants running off rear quarter and bumper
After rinsing another pressure wash and foam bath with the foam cannon
Foam sat for about 5 minutes, at this point even before taking a mitt to it the finish is extremely clean, all surface dirt and grime is already off now its time to wash the paint and further strip any last wax or glaze on the finish left by the dealer
After prep I started on the interior. White AMG option leather looks awesome but for daily driving its a pain. Jean transfer always a problem on light colored leathers. They do take a beating, luckily its fixable
Before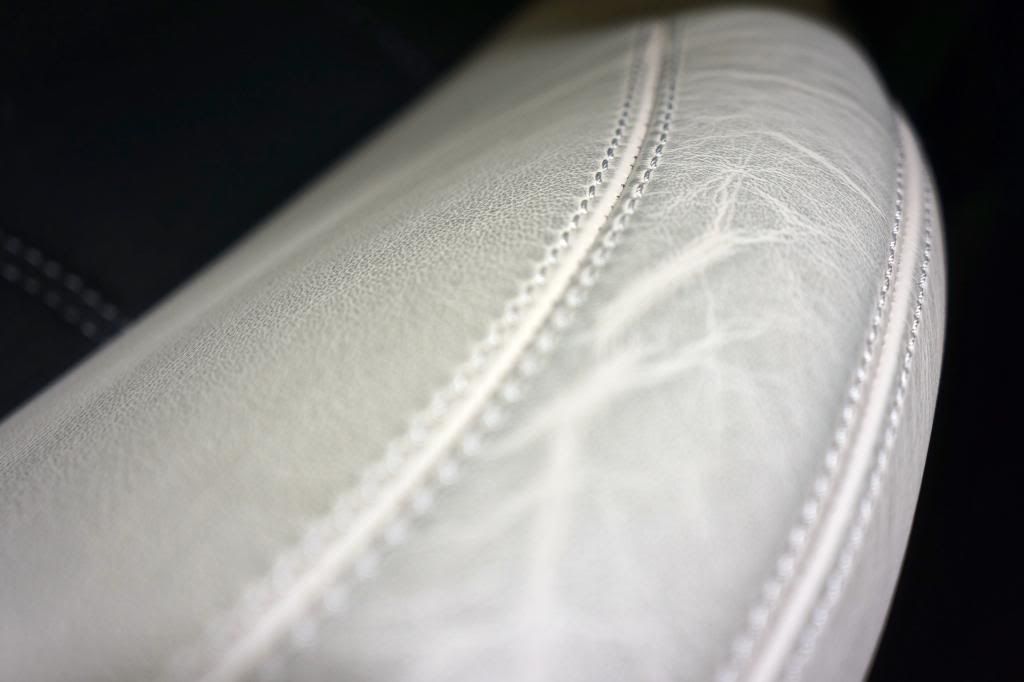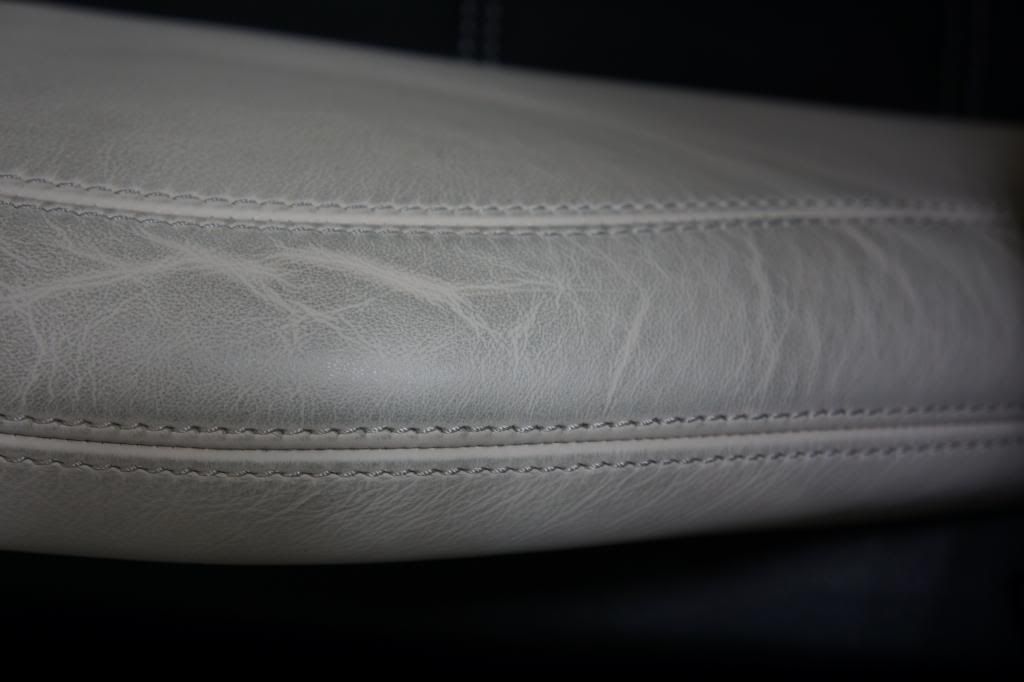 Here are some 50/50 shots of the leather before and after deep cleaning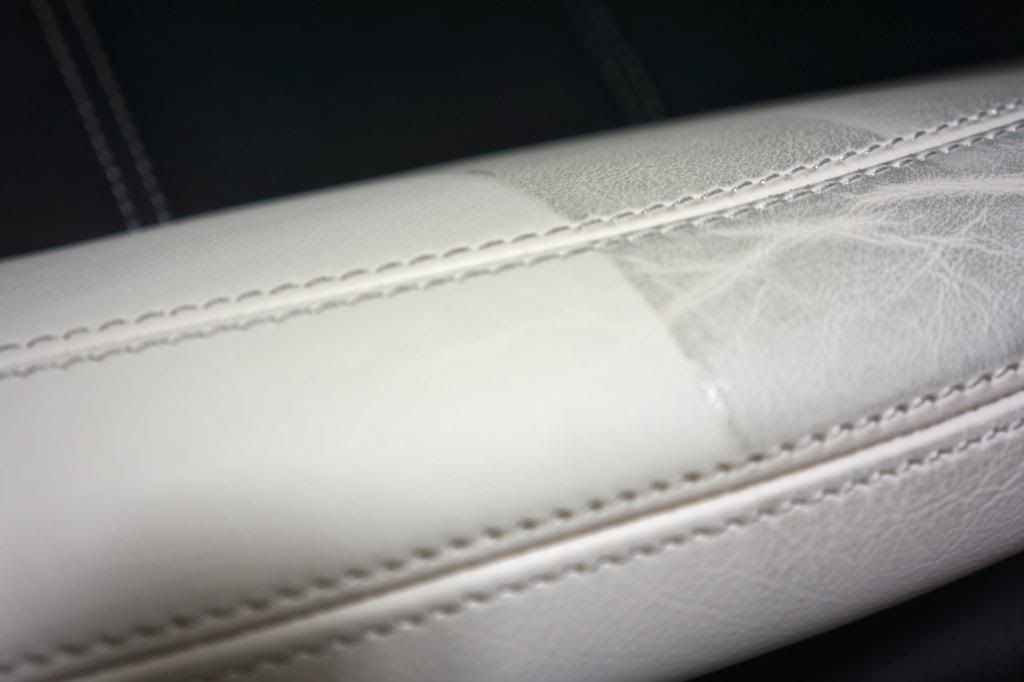 Final finished interior
Onto paint correction, car was in generally good shape light swirls on the finish. Typical of Benzes lots of swirls and lines in the front and rear bumpers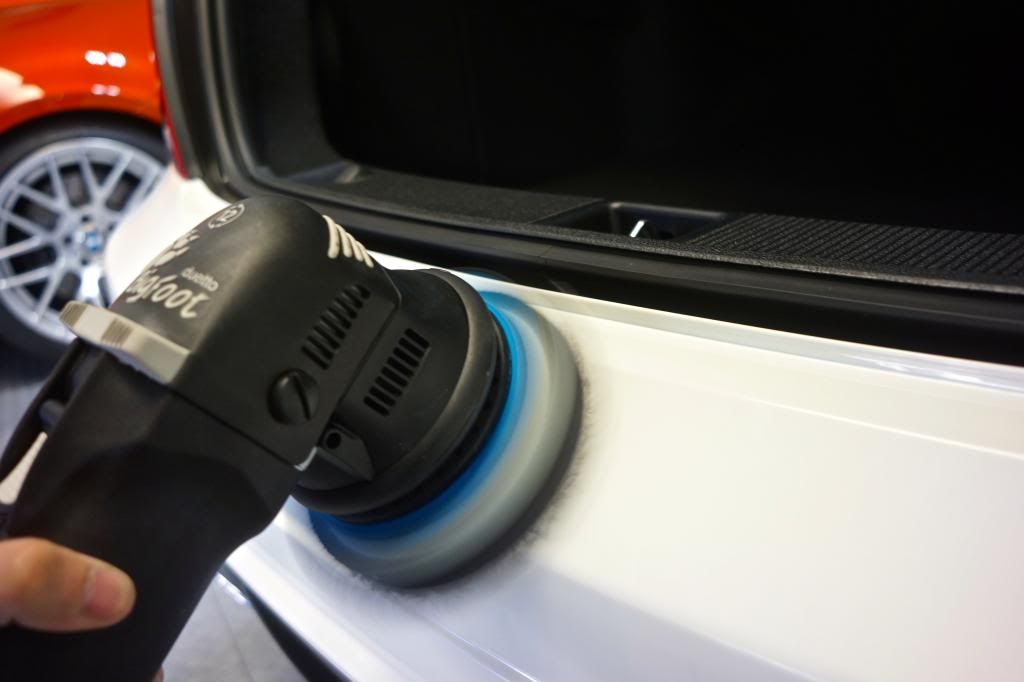 Taillights polished
Rupes Duetto great for polishing steps, the 21 does have the advantage in cutting however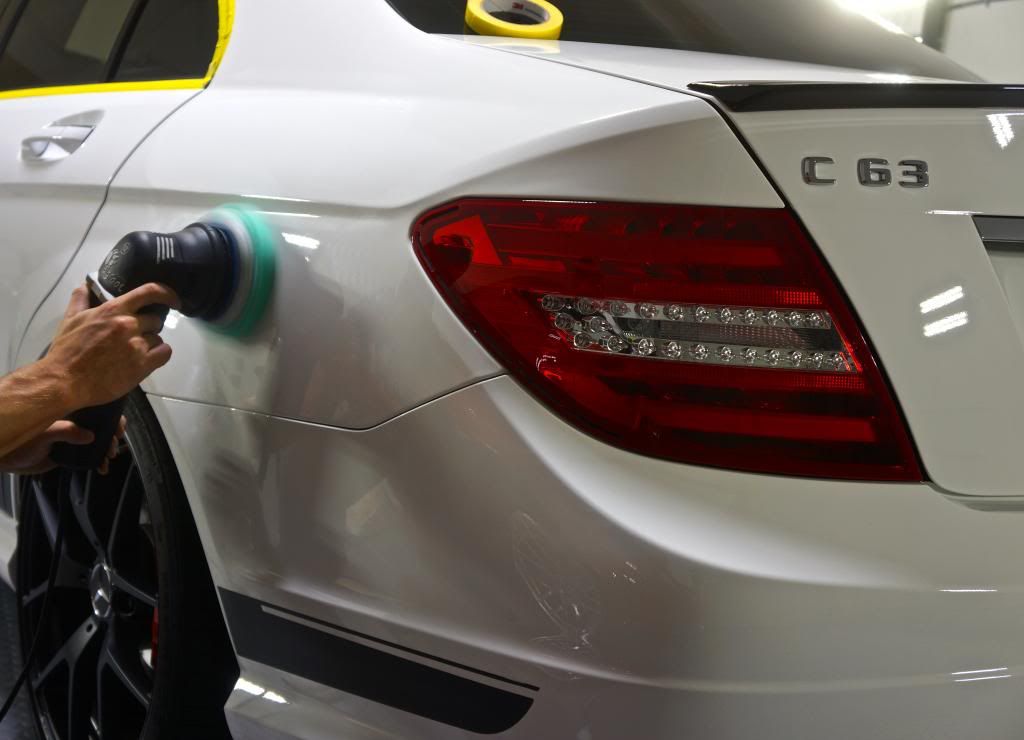 Soft clear on the B pillars and mirror caps, fine polishing needed for this my trusty LHR75 worked great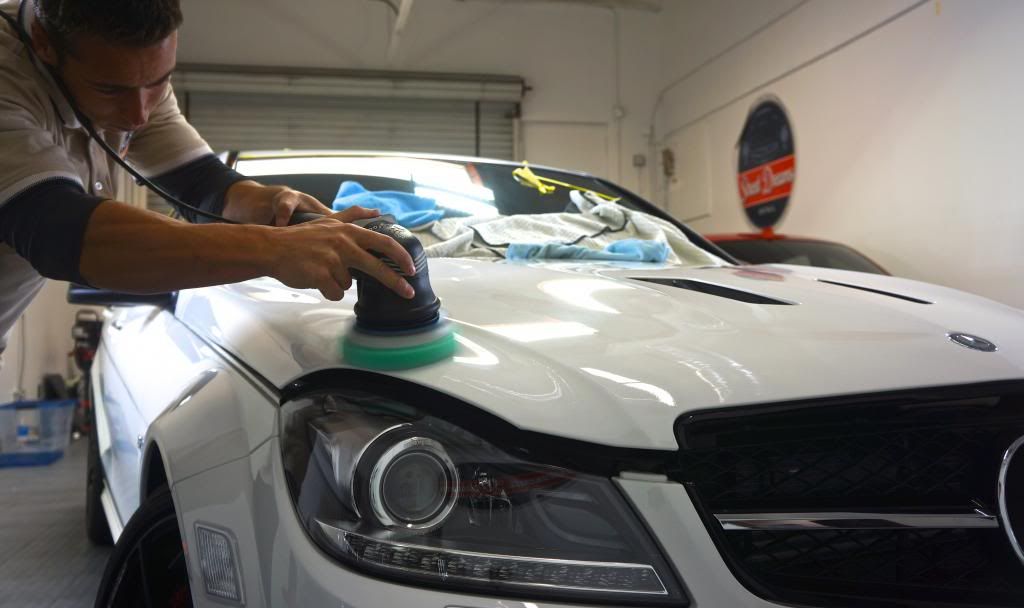 Hood vents polished by hand
After correction and finishing work all paintwork was cleaned with IPA to prep for OptiCoat application
Final shots after OptiCoat
White finishing popping nicely, no metallic hard gloss is what I call it!
Wheels coated and tires dressed for optimal dark matte finish that won't sling and washes off clean after a few weeks
Shop LED lighting illuminating the finish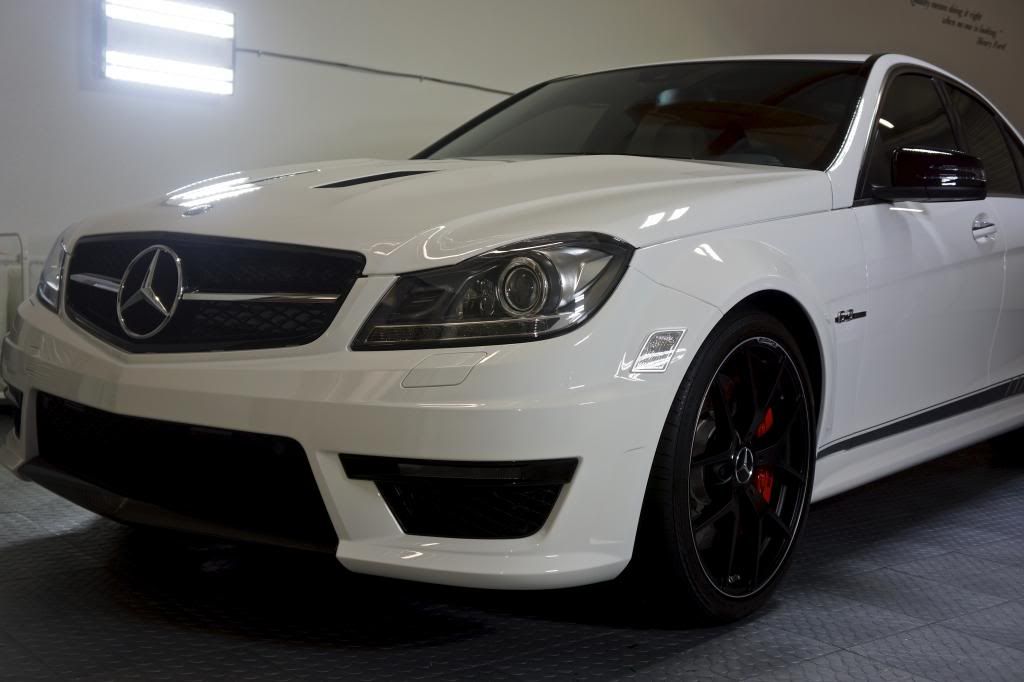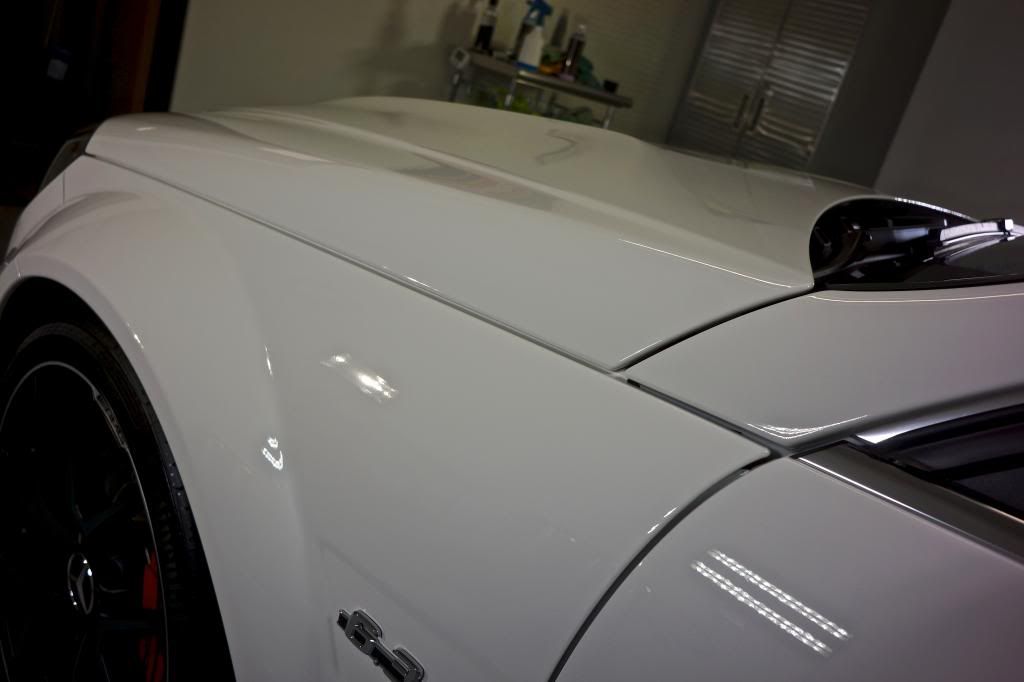 Thanks for viewing!
Regards,
Dave
Street Dreams Detail